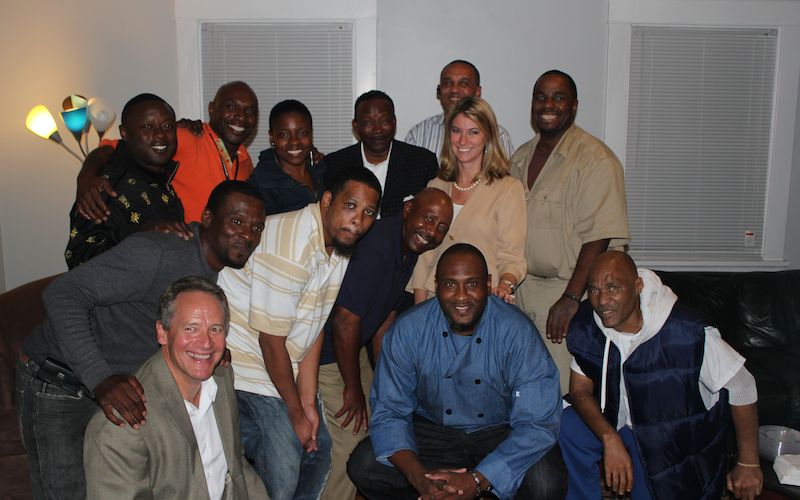 Kingdom Life Ministries Open House
---
This was one of the most uplifting and inspirational occurrences I have had in quite some time. We hosted an open house at the KLM recovery house, giving people the opportunity to see the house first hand and chat with the men of KLM. All of the men who live in the house were there, as well as a couple alumni who have graduated from the program, have a job, and live on their own. Our board members, 3 deputies from the Richmond City Jail, a couple of staff/professors from VCU, pastors, business people, and radio personality Clovia Lawrence, joined us for a fabulous evening!!
The food was wonderful and provided by S&G Catering – owned and operated by KLM alumni and Program Director, Darryl Cousins (http://www.s-and-g-catering.com). After mixing and mingling a bit, we all gathered in the living room, where each of the KLM men shared their story and talked about how KLM has changed them – many people were tears because they were so moved. Sharing where they were, the previous crimes committed, and years of battled substance abuse, and seeing where they are now and the vast progress made, was so impressive and truly amazing seeing the effects KLM had on so many lives!
What a wonderful experience it was sharing the KLM message to so many new friends! Can't wait to host another open house so these men can continue sharing their story with more and more friends and supporters!
---