Giving Tuesday
---
Back at the end of October I shared about a dream of mine come true – the development of REAL Life. REAL Life, a 501(c)(3), was created to help the men and women coming out of incarceration in Richmond, Virginia to overcome the continued obstacles after release. For more on REAL Life's development, click here.
As we enter what the philanthropic world calls "Giving Tuesday," I am encouraging you to consider supporting REAL Life financially – no gift is too small! Contributions support our effort to assist REAL Program participants in the Richmond City Justice Center (jail) to have a successful re-entry back into the community.
After working in the jail and with the offender population for years, I came out of my conservative bubble to realize the continued hardships faced after incarceration – and the near impossibility for someone to escape the cycle of crime, addiction, and poverty. And while these hardships and obstacles cannot be removed, there are some things that we as a society can do to help them be overcome. This includes housing scholarships to ensure people are not homeless upon release from jail, bus tickets for job interviews and probation appointments, cell phones so they can have a phone number to list when applying for jobs, and similar measures. Financial contributions to REAL Life directly support these items and more!
Patrick, one of our program alumni, shares in the video below how the REAL Program in jail and REAL Life in the community has helped him (click picture below to view video).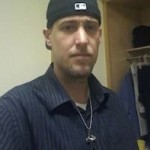 I encourage you to consider supporting Patrick and other alumni like him in the REAL Life Program. Please help us meet our goal of raising $50,000 by the end of this year! You can donate online by clicking here or by mailing a check to us!
---