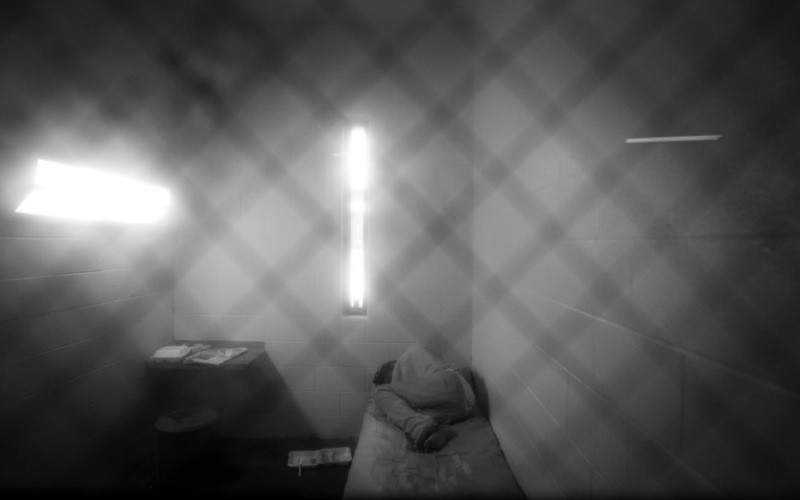 Mental Health Prevalence in Correctional Facilities
---
As the nation continues to look at mental health issues, and closer to home, as the Virginia General Assembly begins and focuses on mental health, it is important to closely examine the issue inside of our jails. A strong correlation between crime and mental health has been established, yet the relationship is often overlooked, especially among career criminals – these individuals are arrested, spend time incarcerated, and then are released back to the street – and then the cycle of criminality continues.
A survey conducted by the National Institute of Mental Health (NIH) found that 64% of inmates in local jails throughout the United States had the criteria for a mental health issue currently or within the previous year. This accounts for 705,600 inmates in state prisons, 78,800 in federal prisons, and 479,900 in local jails (James and Glaze, 2006). NIH found that less than half of these individuals had been treated for their mental health issue; only a third received help after becoming incarcerated.
Almost a forth of state and jail inmates who had a mental health problem, compared to a fifth of those without, had served three or more prior incarcerations. Approximately 74% of state responsible offenders and 76% of local jail inmates who had a mental health issues engaged in substance use and/or battled addiction. 63% of state prisoners who had a mental health problem had used drugs in the month before their arrest, compared to 49% of those without. Prisoners with mental health issues were two times (13%) as likely as those without to have been homeless in the year before their arrest (6%) (James and Glaze, 2006).
Mental health issues were found to be more prevalent among white, female, and young inmates.  Seventy-three percent of females in state facilities were reported having mental health issues, compared to 55% of males.  The prevalence among races also varied: 62% of white inmates had mental health problems, compared to 55% of blacks and 46% of Hispanics. Age also revealed a variance; inmates under 24 years old had the largest rate of mental health issues (63%) and those over 55 had the lowest rate (40%).
While there are large numbers of offenders incarcerated in jails and prisons who battle mental health issues, these correctional facilities are just not equip to handle these individuals. The majority of the facilities do the best they can to care for the mentally ill that they house, but jails and prisons are not the best option to care for these people. As demonstrated in 2013 on CBS evening news, the mentally ill should not be in jail or prison, but cared for in a mental health facility by professionals that are trained to care for this population. This news report shows the graphic details of what jails battle when dealing with the mentally ill – flipping of beds, attempted escapes, and physically restraining offenders.
In an interview with the local NBC affiliate in 2012, Sheriff C.T. Woody, Jr. of the City of Richmond stated, "These people need to be treated. They need to be put in the right place. They don't need to be put in jail."  Often when incarcerated, the mentally ill become worse and upon release continue down the same (or worse) criminal path.
As such, when discussing dealing with the mentally ill population, those who are incarcerated should not be forgotten.
---