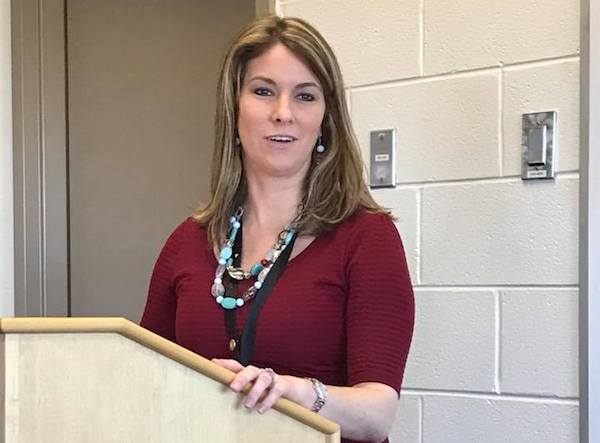 Reflection…
---
As I sit back and think of my almost ten years working in this field, I can't but stop and think of how much I have learned, and therefore my ability to now contribute to the education of others. I ponder on how far we have come over the years with reform, social justice, alternatives to incarceration, re-entry, and programming. At the same time, however, I sadly reflect on how much more we have to do.
A couple of months ago, I was coordinating a Sirius XM radio show for my boss – they were asking questions and very interested in the type of programming we provide. It was a very friendly conversation as I shared the upbringing of a many people in the program… sharing the difficulty they had with parental incarceration, sexual abuse, and more. After a moment of silence, the producer on the other end commented, "I never knew backgrounds contributed like this. I always thought people just woke up one day and decided to commit a crime." I could not believe my ears – in 2017, this was really a real person's mindset. What rock has she been hiding under, I thought? But then I realized, not everyone has had the exposure that I have – not everyone understands this, even with all that is going on in the US – there are still folks who are blinded by the situation that plagues many.
In September, I had the privilege to attend a Correctional Conference in North Carolina. They had presentation topics ranging from architecture, design builds (a way that correctional settings are built), steel doors and outfitting the inside of an institution, and other related topics…. Well, and then me, the Program and Rehabilitation gal – just what they didn't want to hear! I presented on the second day. So day one was great, everyone was friendly and nice – some even wearing their orange jail flip flops since the maker of those was present. People started asking what I would be presenting on and I shared – programming.  I got a few friendly eye rolls, and other sarcastic comments like, why do we care about that? We build jails! We don't need to worry about that. I remained optimistic and carried on!
Needless to say, when presentation time came, I was a bit nervous – a tough crowd, around 75 people total – friendly and nice for sure, but I knew many certainly were not feeling what I was about to talk about for 45 minutes.
I started the presentation with "why do we program?" Well, 1 in 35 Americans are currently incarcerated, 1 in 3 Americans have a criminal record, 1 in 4 have a felony on their record, 21 million Americans are living in addictive addiction, and so on. And, if nothing else, 95% of those behind bars in the US will be released back into OUR community. Those stats definitely caught some people's attention.
I then shared a video (click here to view video) of some of the men in our program sharing about the program. They were well-spoken and articulate explaining how the program has changed them. "Wow – who knew a felon in jail knew how to speak coherent and intelligent," one person later shared with me!
Then for the meat and potatoes – trauma. A loaded topic for sure… an emotional topic. I talked about the strong correlation between childhood trauma and adult incarceration. Sharing the statistics relating to the physical, sexual, and emotional abuse of the large majority behind bars. Sharing how things in a child's life such as abuse, divorce, mental illness, and parental incarceration has significant barring on that child's life. (More on this in another blog post – it's a series of blogs in and of it self).  This got their attention – it could not be ignored. Even with one man approaching me crying after the presentation, who said, "I had all that happen to me, but I had my brother to support me. But, after learning this, I should be in jail… I really beat the odds."
I ended with an emotional video (click here to view 2-minute trailer) of CNN's This Life with Lisa Ling episode "Fatherless Towns," which featured our program in the jail and a special annual event we have in the jail – the Father Daughter Dance, which is sponsored by a local non-profit, Girls for a Change. The tears were flowing – from almost everyone – male and female. Through this, they were able to see these dads, who were inmates, in suits, as fathers as they danced with their daughters. Powerful!
As I wrapped up my presentation, I received a lot of great questions and feedback. One that I will never forget was from a prominent female architect out of Washington State. She said, "I have been designing jails for over 30 years, and never have I thought about the humanity inside, until you just made me think of it."  I saw this woman this past weekend in Cincinnati Ohio at another conference – she sat in my presentation again – asked a few other questions – and shared how she is now considering those behind bars as she does her designing…she said it dramatically changed her mind set and work! Wow!
So, what is the bottom line? Talk and keep the narrative going. Unbelievably in 2017, we have many who are still in their bubble – not necessarily for bad or malicious intentions, but because they haven't been exposed to any other way – well except the news, which always headlines with blood and killing. We have a problem America. Suicide, drugs, crime, trauma, and hurt people hurting people. I am not excusing or justifying bad behavior. What I am saying, though, is society needs to understand this epidemic better. If we don't understand, how can it be addressed, how can we curb the atrocious statistics and horrific deaths? Talk about it, share about it, and represent humanity well, so others too can understand what we understand – and therefore together, we can make a difference!
---